Automotive parts are components that make up a vehicle and allow it to function. They include things like engines, transmissions, brakes, suspension systems, and drivetrain components, as well as many other parts.
The best automotive parts suppliers provide essential services to automotive professionals, mechanics, and DIYers who need to purchase quality parts and components for their vehicles. A reliable parts supplier can provide a wide selection of parts, components, and accessories, as well as helpful advice and expertise on what is best suited for your vehicle. Good parts suppliers can also offer competitive prices and discounts on bulk orders, allowing you to save money while still getting the parts you need. Quality parts and components are essential for keeping vehicles running in peak condition, so having a reliable parts supplier is essential for any automotive professional or enthusiast.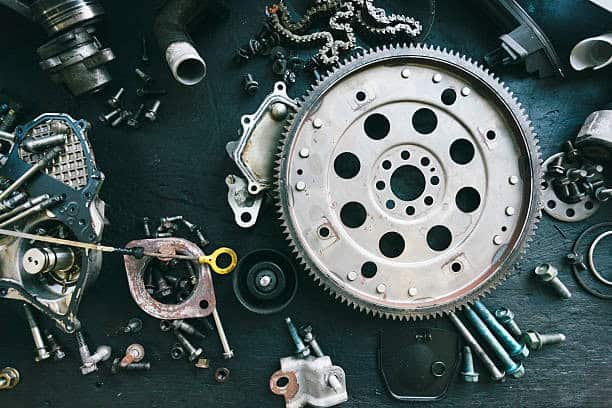 Automotive parts suppliers are companies that sell components and systems for motor vehicles. This includes components for cars, trucks, buses, motorcycles, and other motor vehicles. Automotive suppliers provide parts for both new and used vehicles. They may also supply parts for aftermarket modifications, repairs, and upgrades. Automotive suppliers can source parts from a variety of sources, including manufacturers, distributors, and remanufacturers.
They can help customers find the right parts for their vehicles, and may provide technical advice and support. Automotive suppliers often specialize in certain types of parts, such as brakes, electrical systems, engines, or transmissions. They may also provide installation and repair services.
Why Do You Need Brake Discs?
Brake discs are an essential part of a vehicle's braking system. They are responsible for converting the kinetic energy of a moving vehicle into heat energy, which is then dissipated through the brake pads, helping to slow down and stop the car. The brake discs are designed to be strong and durable, and therefore require regular maintenance to ensure they are functioning correctly. Failure to maintain brake discs can lead to reduced braking performance, increased wear on other braking components, and ultimately increased safety risks.
In order to reach out to the best brake discs suppliers you need to go through the points mentioned below:-
1. Ask for recommendations from other customers. Reach out to people who have purchased brake discs in the past and ask them to recommend a reliable supplier.
2. Research online. Check online reviews and ratings of brake disc suppliers to get an idea of which ones have the best reputation.
3. Look for quality. Make sure to research the quality of the brake discs that the supplier offers. Look for reviews and feedback from customers about the quality of the brakes.
4. Consider the price. Compare prices between different suppliers to make sure you get the best deal.
5. Ask for samples. Ask the supplier for sample brake discs so you can test them out before making a purchase.
Why Do You Need Car Cabin AC Filter?
Car cabin AC filters are used to keep your car's air conditioning system clean and free of dust, dirt, pollen, bacteria, and other airborne pollutants. Without a filter, these pollutants would be circulated throughout the cabin, compromising your health and comfort. Cabin AC filters help to improve air quality, reduce allergen levels, and keep your car's AC system running at peak efficiency.
In order to find the best car cabin AC filter make sure to go through the official website of the Alshiba.
Subscribe
Subscribe to our mailing list to get the new updates!
[mailpoet_form id="2"]
error:
Content is protected !!