The suspension of a vehicle is composed of several components. They all work together to ensure the vehicle handles safely and protects occupants from road imperfections like bumps or dips. Sway bars, Car Sway bar links, shocks, springs, and control arms are just a few of the components of a vehicle's suspension. Car Sway bar links are an essential part of a vehicle's sway bars. Without knowing the basics of a sway bar, a link to the sway bar cannot be described properly.
Sway bar Function
The sway bar (also known as an anti-roll bar) is an important part of a truck or car's suspension. It reduces body roll when cornering. As the vehicle turns a corner, its interior lifts and the weight of the vehicle's passengers is transferred to the corners. The sway bar, a piece of rigid tubular steel connecting the rear or front suspensions, is a stiff piece of steel. The sway bar acts like a lever, pushing the inside wheel towards the ground when the vehicle is being driven around corners. This reduces body roll.
Description of the Sway Bar Link
A sway bar link is used to attach the sway bar to the car. The link is attached to the sway bar with a bushing, and nut and bolted onto the suspension. The links to the sway bars are typically 4 to 6 inches long, but this can vary. They are located 90 degrees from the sway bar.
Bad Sway Bar Link: Symptoms
Broken, bent or worn-out bushings can cause sway bar links to break. A damaged or non-functioning sway bar link can hurt the vehicle's handling. Broken sway bars can cause problems with vehicle handling. Broken links and worn bushings may cause squeaks and clunks.
Replacing Sway Bar Links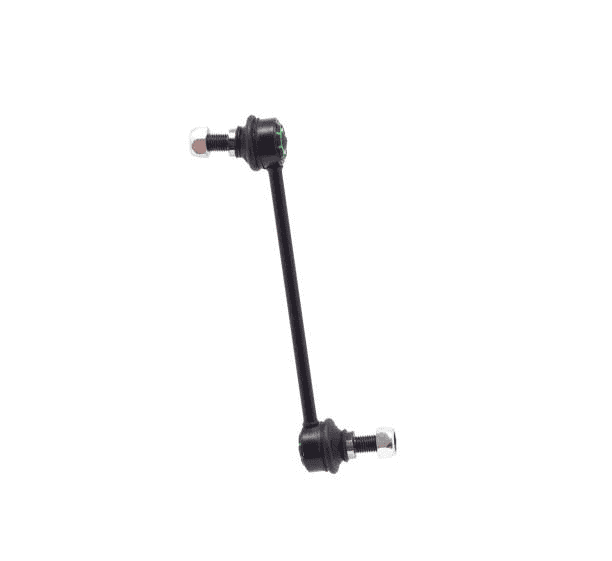 It is usually easy to replace a sway bar link. Place a floor jack in the area where the sway bar link needs to be replaced. Use a floor jack to support the vehicle. Locate the end link and the sway bar. The nut that holds the end link to the sway bar is removed. The suspension should be removed from the other end. Take the link and replace it with the other end.
Conclusion
Replace your flimsy, imprecise OEM sway bar end links with these performance-engineered adjustable spherical end links! Al Shiba's Adjustable front sway bar end links allow for the smooth transfer of suspension movement from the sway bars. They can also be adjusted in length to ensure proper preload when your car is lowered. Al Sheba's end links for sway bars have a high misalignment spherical. This ensures that they do not bind to the suspension articulates. We are also the best Car Suspensions parts Supplier in UAE, and Car Tracking Equipment's & Receivers Supplier in UAE.
Suspension components work together to keep vehicles safe and provide a comfortable ride, even over the bumps in the road. From sway bars and links to shocks, springs, and control arms – every piece has an essential role in optimal car performance. With support from our amazing sponsor we have been able reach new heights of knowledge on these parts so you can be sure that your vehicle is well protected! That's why we present to an amazing platform from this sponsor, that will keep you entertained with a large selection of games from top providers and much more about which we will tell you now. Enjoy a wide selection of casino games on your iPhone at SlotoGate! Mobile gambling solutions have become increasingly popular, and Apple products continue to lead the way in mobile marketplace innovation. Thankfully, game developers are now creating HTML 5 software that allows players access to their favorite casinos regardless of device or operating system – making it easy for savvy gamblers around the world to get in on all the action with an iOS-compatible app. So, uncover your new favorite slot game with ios casino apps on the go! SlotoGate has you covered with expert advice about secure gambling for iPhone users. Learn how to find a safe and fair game, benefit from reliable options, get tips for getting started in gaming apps, and gain answers to popular questions – all in one comprehensive article. Get ready to enjoy those slots today!
Subscribe
Subscribe to our mailing list to get the new updates!
[mailpoet_form id="2"]
error:
Content is protected !!