Many people have probably heard about Car mufflers. But you need to be familiar with this vital auto part. You will be able to identify when the part isn't working properly and when a replacement is needed.
What are Car Mufflers?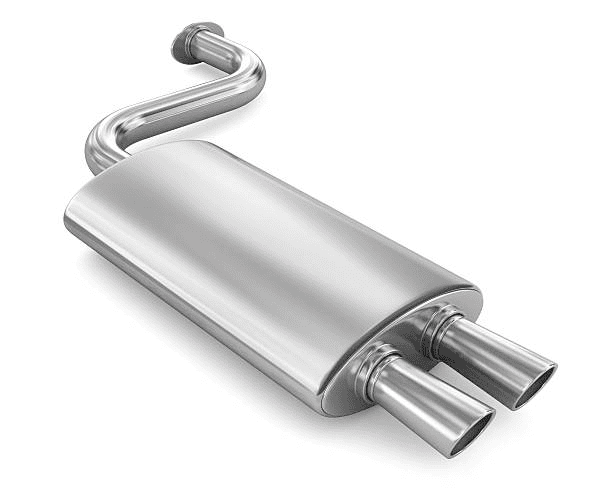 It's in their name. Car Mufflers muffle the engine's sound. Engines produce a lot of power and create pulsating sounds through the exhaust valves. Every minute, thousands of these pulses are produced. Your vehicle will be extremely noisy if it doesn't have a working muffler. You can tell if your vehicle is making too much noise by examining the muffler.
This raises the question: How can mufflers cancel this noise out? A muffler is made up of several tubes, baffles and chambers. These components reflect the sound waves generated by the engine. The waves cancel one another out when they are reflected. Different mufflers produce different sounds. Some are silent, while others can make a growling noise.
How Mufflers Impact Gas Mileage
Exhaust systems and mufflers can improve gas mileage. The muffler can affect the vehicle's overall efficiency and gas mileage. This improvement is because aftermarket mufflers of high quality allow for more airflow. This allows the exhaust gases to exit the vehicle quicker than with a factory-made muffler.
Aftermarket exhausts reduce wasted energy by improving the flow of air through the exhaust system. They can also reduce the engine's backpressure.
A powerful engine doesn't have to be efficient. Although the hybrid's gas engine is extremely efficient, it is rarely considered to be "powerful."
Muffles' Impact on Performance
While the primary function of a muffler is to reduce noise, it can also have an impact on your car's performance. If the engine can remove all of its exhaust gases quickly, it will produce more power and be able to generate more power. Mufflers, by their nature, restrict exhaust flow and create back pressure. This can slow down your engine. Your vehicle must have a muffler. This means that high-octane drivers may have to accept driving a vehicle without one. There are many muffler styles available, so it shouldn't be difficult to find one that fits your needs.
You should have your muffler checked if your normally quiet ride suddenly becomes unbearably loud.
What are the Key Features of a Good Muffler?
All mufflers may not be created equal. Here are some things you should look for when choosing a quality muffler:
Durable Design
Withstand Corrosion
High-Quality Sound
Conclusion
If you are looking to increase your car's performance and gas mileage without spending a fortune on an exhaust system, it is worth exchanging your old muffler. Al Shiba is the best Car Mufflers Supplier in UAE. Contact us today to have a new or improved muffler installed. We also sell many auto parts such as Wheel Spacer and many others.
Knowing about car mufflers is essential for any driver. Not sure if yours needs replacing or inspecting? You're in luck – this informational article will help guide you through the basics so that you can identify when your auto's vital part isn't performing as it should, thanks to our supportive sponsor that helped to make it easier for us to provide all of this knowledge available here! Therefore, we are willing to present to you a wonderful platform for those who like games and other stuff of this category, that we want to recommend to you. At SlotoGate, you can dive into a world of gaming entertainment that promises to leave you with an unforgettable experience. From classic game titles, slots like book of dead slot from renowned developers and generous bonuses to loyalty programs and immersive website design – it's all there for your enjoyment! So, we not visit and try it out now?
Subscribe
Subscribe to our mailing list to get the new updates!
[mailpoet_form id="2"]
error:
Content is protected !!