Here are the reasons why you should replace Brakes pads & discs Together; you will likely be advised to renew your brake pads when you need to replace your Brake discs. If the brake discs start to show wear but the areas seem in good condition, it might seem like a waste of money.
It is usually a better idea to replace brake pads even if they aren't worn down completely. It will improve safety and save you money on labor.
Continue reading to find out why it is a good idea to change your brake pads when discs are damaged.
Why should you replace brake pads and brake disks together?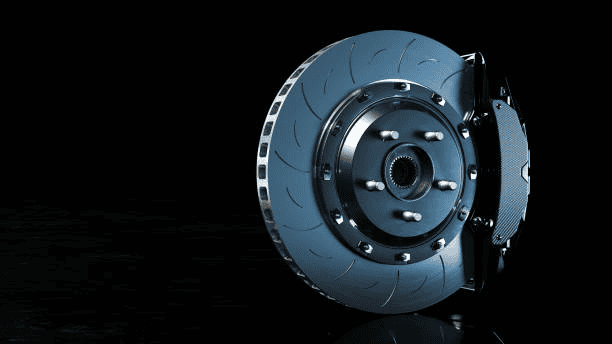 Most of the work involved in replacing brake pads is done by removing the caliper and taking off the wheels. It will be time-consuming, especially if the brake pads are on an older car.
The effort required to make the brake pads is a significant expense. Al Shiba offers a full range of brake products.
You can save money on future labour costs by replacing brake pads with discs. The cost of repairs will increase if the brake pads are replaced with discs. If you need to replace the brake pads in a few months, you will be responsible not only for the cost of the parts but also for the additional labour costs.
It will improve the safety of your vehicle by replacing the brake pads as soon as possible. Your brand-new brake discs may be damaged by worn pads.
Old pads will develop a scuffed surface due to the pressure of the old discs. The old brake pads' profile can wear away when the new brake discs fit, eventually causing damage requiring a complete replacement.
You can expect better brake performance when the pads and discs are replaced. For a smooth stop, the new parts will work in concert. The brakes are also in-sync so they won't vibrate under pressure. You can brake efficiently and quietly.
Why should you replace the brake pads in your axle pairs?
You must always replace brake pads with axle sets when replacing them. You risk uneven braking performance. The vehicle may pull in one direction during braking if one side is less efficient than the other.
Combine them for an even performance
Although it might not be necessary to change brake pads every time you have brake discs replaced, it is a good idea.
It is recommended that brake pads be replaced as soon as possible if they are less than half-worn. Contact your Al Shiba Centre in Dubai if you have any questions regarding your brakes or the Car air Filter Supplier for your vehicle.
Are your brake discs damaged and in need of repair? If so, it's important to consider changing the brake pads as well. We are proud to offer our firsthand knowledge on this subject thanks to the generous support from a valued sponsor. So, if you're a fan of gaming, look no further than SlotoGate. This recommended platform is sure to provide the ultimate experience! Let SlotoGate's team of gaming experts guide you on an incredible journey through a world filled with amazing games! Whether it be the best reviews on casinos like el royale casino review, gorgeous bonuses or lightning fast payouts – they promise to help unearth something truly special that will exceed all expectations.
Subscribe
Subscribe to our mailing list to get the new updates!
[mailpoet_form id="2"]
error:
Content is protected !!